Three Main Decisions A Homeowner Has To Make For A Hardwood Flooring Installation
When people are renovating or building their homes, one of the major concerns at the top of their minds would be the property's resale value. As homeowners determine what to add or update in their homes, they would always think of durability and the long-lasting aesthetic of the interior. Hardwood flooring installation is a great option as it can help improve or increase a home's market value. If the homeowner plans to keep the house, the durability of hardwood floors would benefit him or her. If the homeowner plans to sell the house, hardwood floors help increase a home's resale value which would also benefit him or her.
The National Association of the Remodeling Industry or NARI stated that refinishing a hardwood floor is a guarantee that it can help increase the home's resale value. According to NARI's estimates, homeowners can recover over 100 percent of their investment with a hardwood refinishing project.
Hardwood flooring is desirable due to many reasons. Couples who have children or pets in the house will not worry about making a little mess since hardwood floors are convenient to clean. If a homeowner is focused on design and aesthetics, hardwood is also a great choice as it makes the home look elegant. Hardwood flooring installation is expensive but it is a long-lasting option. If a hardwood floor is well-maintained, it can last outlast any other flooring options in the market.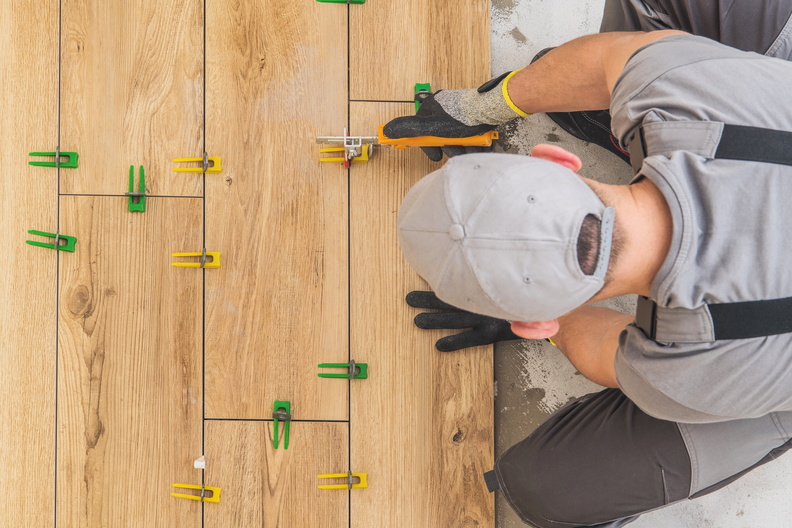 Types of Wood For Flooring Installation
Once the homeowner has committed to having hardwood flooring to be installed, the next decision to make is the type of wood that will be used. The major indicator that has to be considered when choosing various wood options would either be hard or softwood. The harder the wood would mean that it is more durable. In the group of domestic wood species, oak is the most popular even though it is not the hardest. Maple and hickory wood are harder than the oak which would make it ideal for homes with active settlers.
Some homes want to achieve a theme closer to nature and use bamboo. Bamboo has gained popularity in the past decade but it is not a wood since it is part of grass species. Bamboo is easily affected by moisture and cannot be refinished. When considering this option, homeowners must research bamboo and see if they want it to their whole house or just a portion of their home.
Colors or Stains
When the homeowner has decided the type of wood they want, the next decision would be the stain and color of the floor. It is advisable to choose a classic color or stain as it can remain relevant in the years to come. Classic stains are also quite common which makes refinishing it more convenient as most flooring installation services would have the materials needed to refinish it to its former glory.
Other great options would be to have a dark brown with cool undertones or a darker stain. These colors are great for homes that have no children or pets but it needs more maintenance compared to other colors.
Another color option would be grey. The color grey is currently trending and experts say that it will rise in popularity. Many people like grey since it is a neutral color and it can blend in with other colors inside the home. It is a great color if the homeowner wants to have various styles and colors inside the home.
Natural or lighter stains are good options as they can complement any contemporary design style. If a homeowner is struggling to choose a hardwood color, going natural would be a safer choice as it would never go out of style.
Red undertones on hardwood are declining in popularity. Having cool undertones would be a great choice as it can stand the test of time with its sustainability and style.
Design and Layout
Once the type of wood and the color have been decided, the last decision would be the layout of the floors. There are various designs that a homeowner can look through. The current trend is the farmhouse and the rustic style which has wider planks. Most homeowners are no longer using chevrons or planks with various widths. Busy-looking floors are not a good design as they can serve as a distraction and make the floors look cluttered.